Feeding the Homeless Is One of the Ways Trinity Presbyterian Shows a Love for the Lord and Neighbors in Clearwater, FL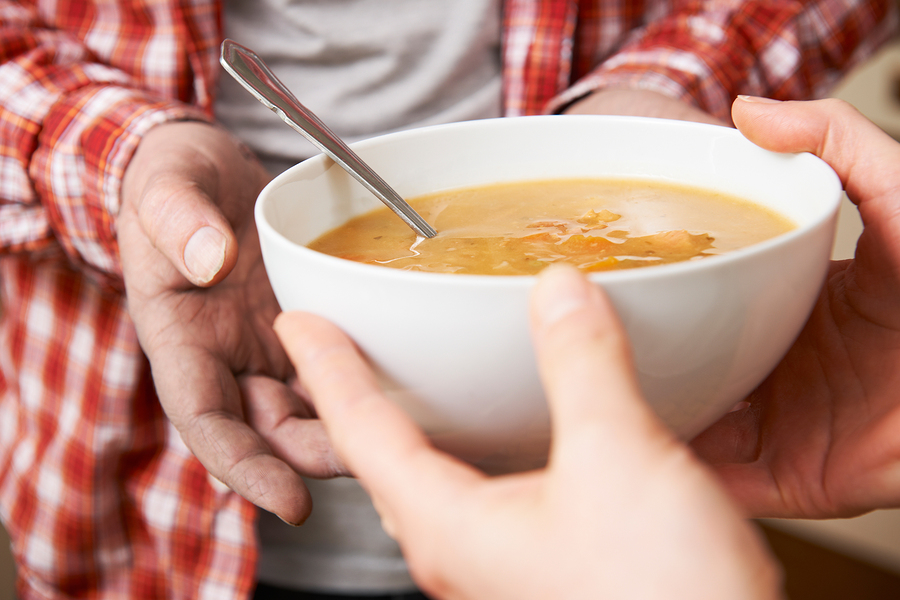 Programs for feeding the homeless and hungry have proliferated in Clearwater and surrounding Central Florida communities in the past 20 years or so, and for good reason. During the Great Recession, more and more families found themselves without reliable shelter because of job layoffs and home foreclosures. Even with the economy rebounding, a 2016 report from the Florida Coalition for the Homeless found that Pinellas County, with nearly 2,800 homeless individuals, ranked second in the state for this problem. What's more, food insecurity, defined by experts as not knowing where the next meal will come from, has also risen to alarming levels in recent years.
Feeding the homeless and hungry in Clearwater, FL, and surrounding communities is a priority for Trinity Presbyterian Church. There are numerous examples in the Bible where we are told to provide assistance to those in need, including Isaiah 58:7, which states: "Share your food with the hungry, and give shelter to the homeless" (New Living Translation). Joining efforts aimed at addressing hunger and homelessness also is in keeping with our mission to "inspire lives by loving God with all our Soul, Mind, and Heart, and our neighbor as ourselves." Targeting homelessness is one of the primary aims of volunteer programs that Trinity Clearwater either sponsors or actively participates in. These programs include:
Trinity Friends of Hope – Volunteers spend two mornings a month feeding the homeless at a shelter operated by Pinellas Hope. Usually more than 150 meals are served.
RCS Food Bank – Our church collects needed food items and monetary donations for this award-winning program, which is dedicated to making nutritious food available to families in need, as well as to feeding the homeless through its weekly donations of nonperishable food to the RCS Grace House shelter. More than 50 percent of the recipients of RCS' efforts are children, according to the organization.
If feeding the homeless and other volunteer opportunities are important to you, and you live in the Clearwater, FL, area, we invite you to contact us today for more information or visit Trinity Clearwater for our Sunday morning worship service. You'll find a warm and welcoming church that's eager to help you plug into the community and renew your sense of purpose by helping others.