All of our adult classes have gone virtual via Zoom while we observe the Social Distancing ordinance. We are trying to do our part in the community to flatten the curve. We are praying for our Country and the World.
Wednesday Night Study
For PDF materials click Here.
Adult Sunday Education Class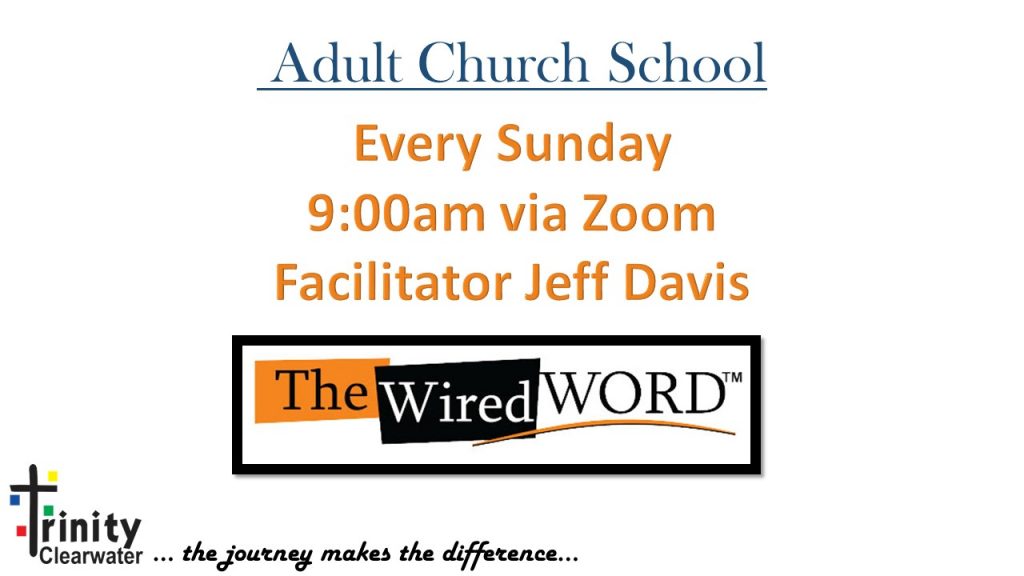 *Our Summer Combined Adult Church School class will discuss current events and circumstances that are happening in our world and the group invites everyone to discuss their thoughts and feelings regarding that selected topic.
The Topic and a brief write up of the discussion are emailed to everyone attending on Friday, so if you're interested please email Kathi Trautwein using the link below so you can get on the email list. Kathi will also provide the Zoom code meeting to those who desire to participate. Please email Kathi Trautwein