ALL OF THE EDUCATION OPPORTUNITIES LISTED BELOW ARE MEETING REMOTELY DUE TO THE COVID-19 PANDEMIC
Adult classes meet via Zoom while we observe Social Distancing ordinances.
Our Student Ministry also meets via zoom and YouTube videos. Check the Spark and Fuse pages for more information.
We do our part to keep our community safe.   
We pray for our Community, Country, and World.
Education Opportunities
Sunday
Nursery Open Birth – 3 years old (Room 2 yr old room) 
DURING OUR CHURCH SERVICE: 10:30 am
Children remain in Worship for the Sunday morning services after the Children's Moment.
Monday
Wednesday Night Study
Zoom fellowship gatherings 7:00pm  please email Pastor Andy Walton at andy.trinityclearwater@gmail.com or Pastor Kathi Trautwein at kathi.trautwein@verizon.net for zoom codes to join.   PDF of materials click HERE
Spark for Kindergarten through 5th Grade –  5:30 – 7:00 p.m.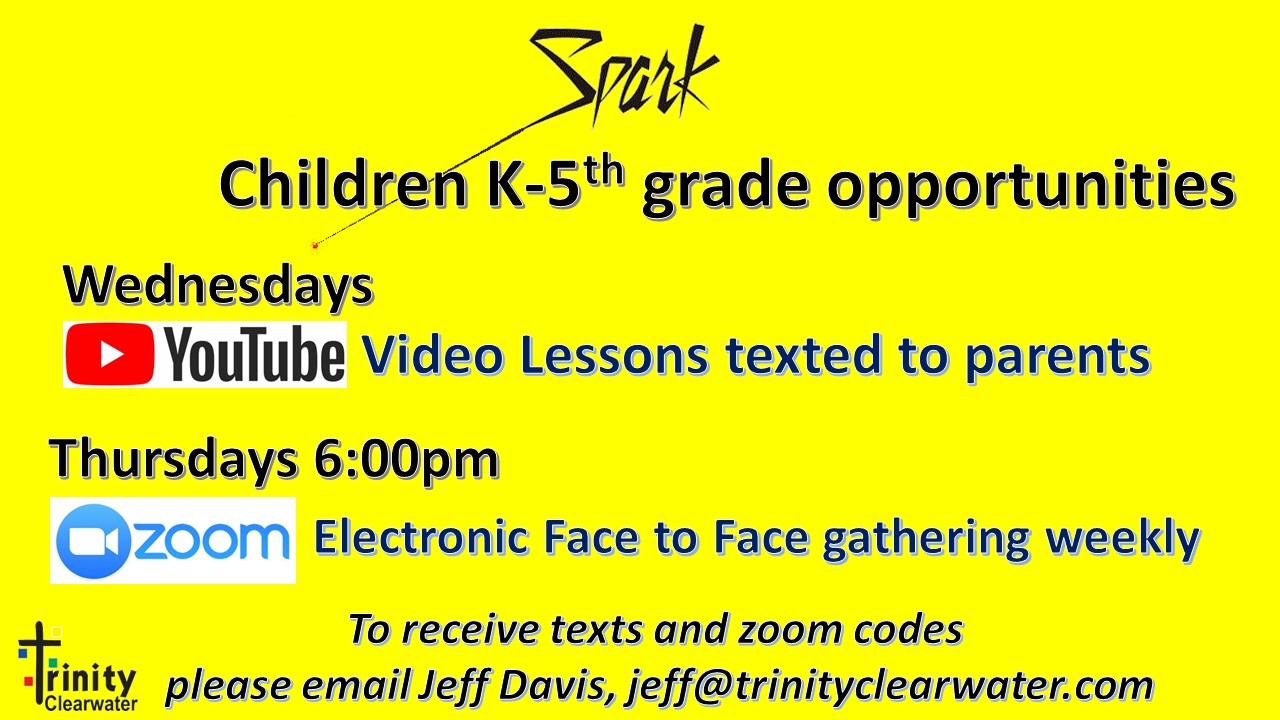 Fuse for 6th through 12th Grade 7:00 – 8:30 p.m.

Thursday
8:30 – 9:30 am
Men's Bible Study