God's Creation Our Home
Trinity Clearwater is in the process of becoming and Earth Care Congregation
**************************************************************************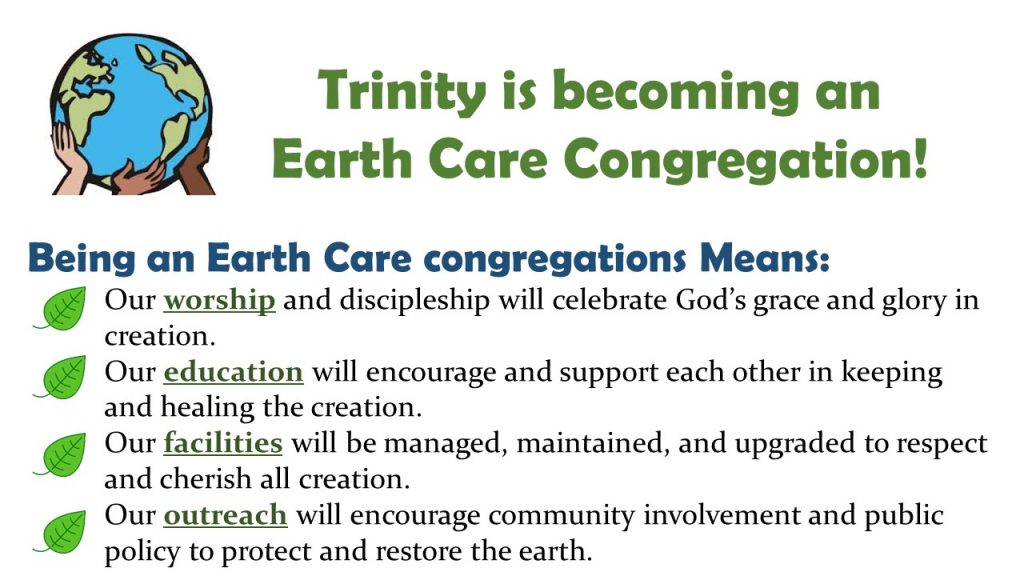 Would you like to be part of the Trinity Earth Care Team (TECT)? Contact Bill Trautwein or the church office.
Earth Care Bingo!
Click on the image to download an Earth Care Bingo Card or pick one up in the Trinity office lobby
fill it in and bring it by the church to receive your prize – a mesh produce shopping bag to save using all of those plastic produce bags!
**************************************************************************